ОПИТУВАННЯ ЩОДО КАЛЕНДАРНОЇ РЕФОРМИ
Дорогі парафіяни, просимо активно взяти участь у голосуванні щодо вибору календаря за яким наша парафія буде надалі вести духовне життя.
Щиро дякуємо за вашу участь у цьому важливому процесі.
CALENDAR QUESTIONNAIRE
Dear parishioners, we ask you to participate in the voting regarding the choice of the calendar according to which our parish will continue to lead a spiritual life.
Thank you for participating in this important process.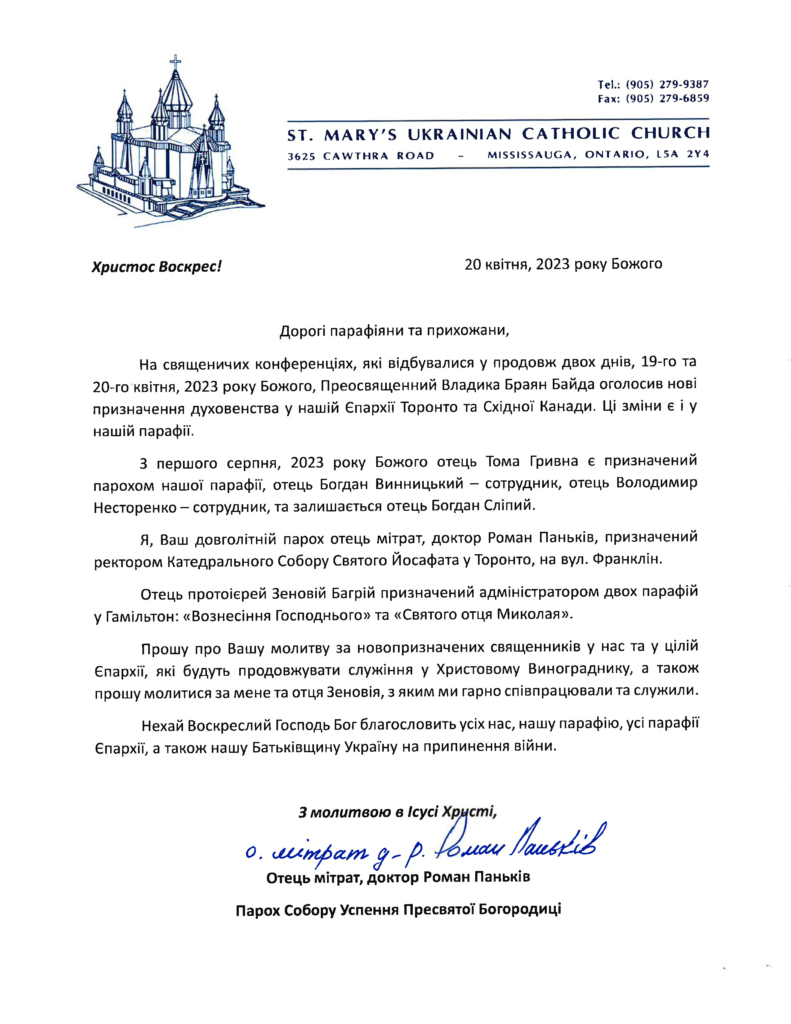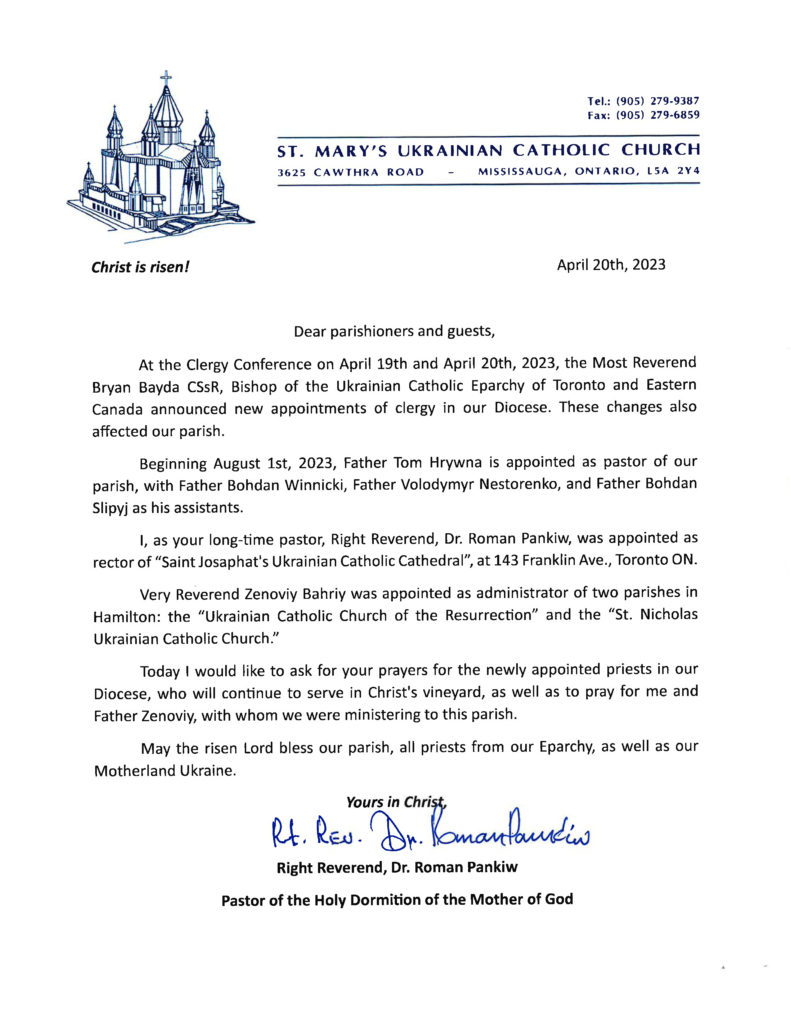 JOIN OUR PARISH ACTIVITIES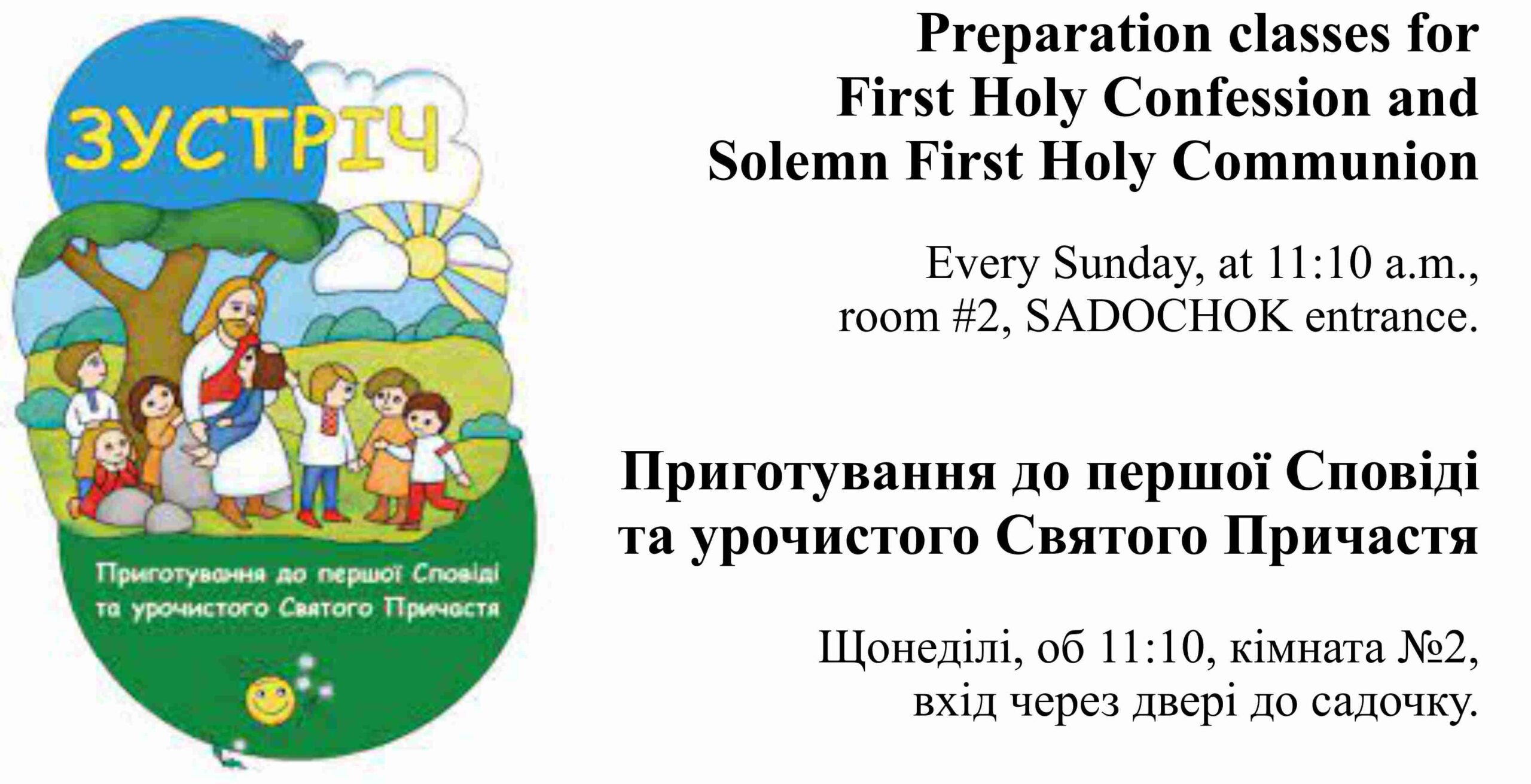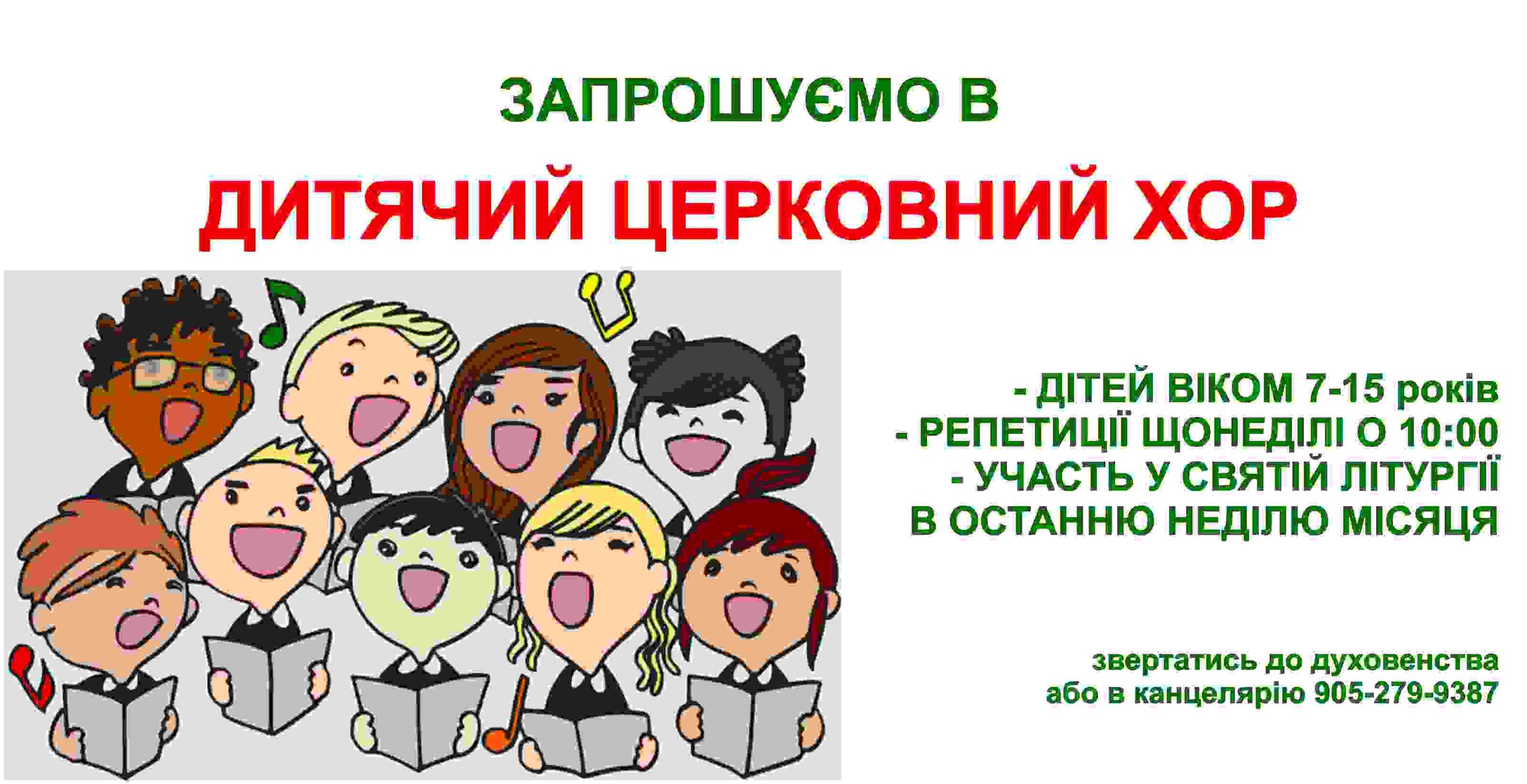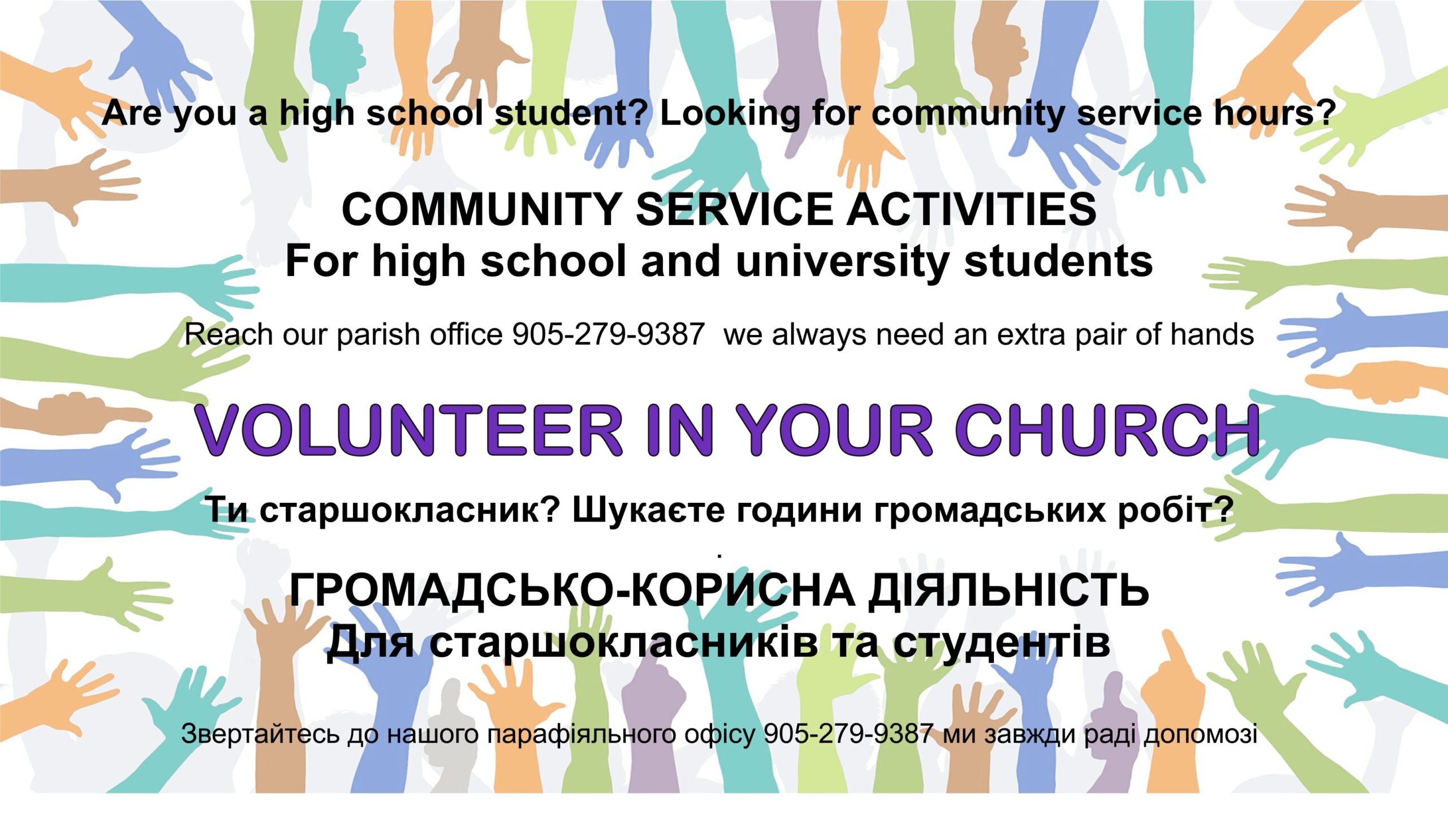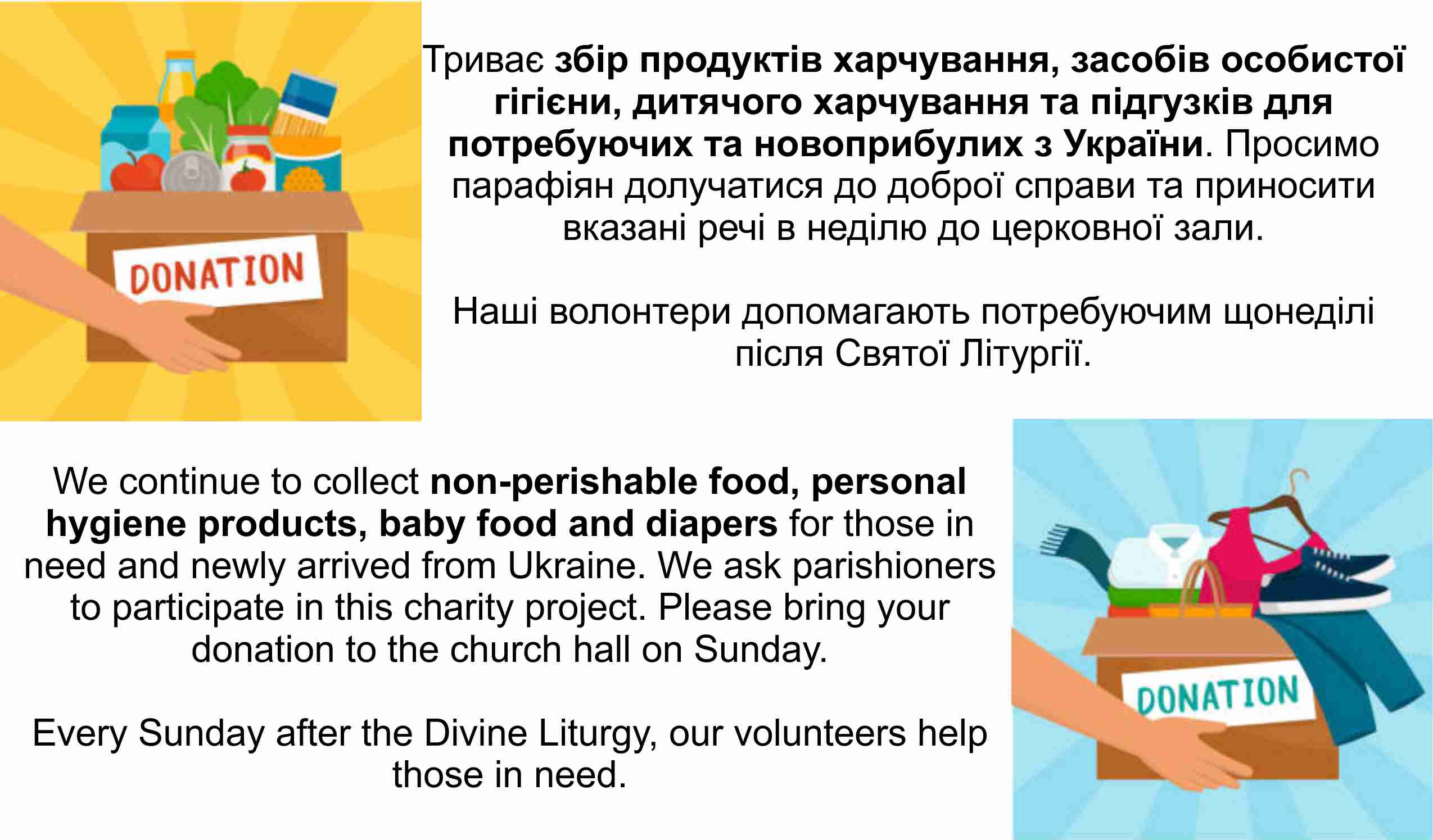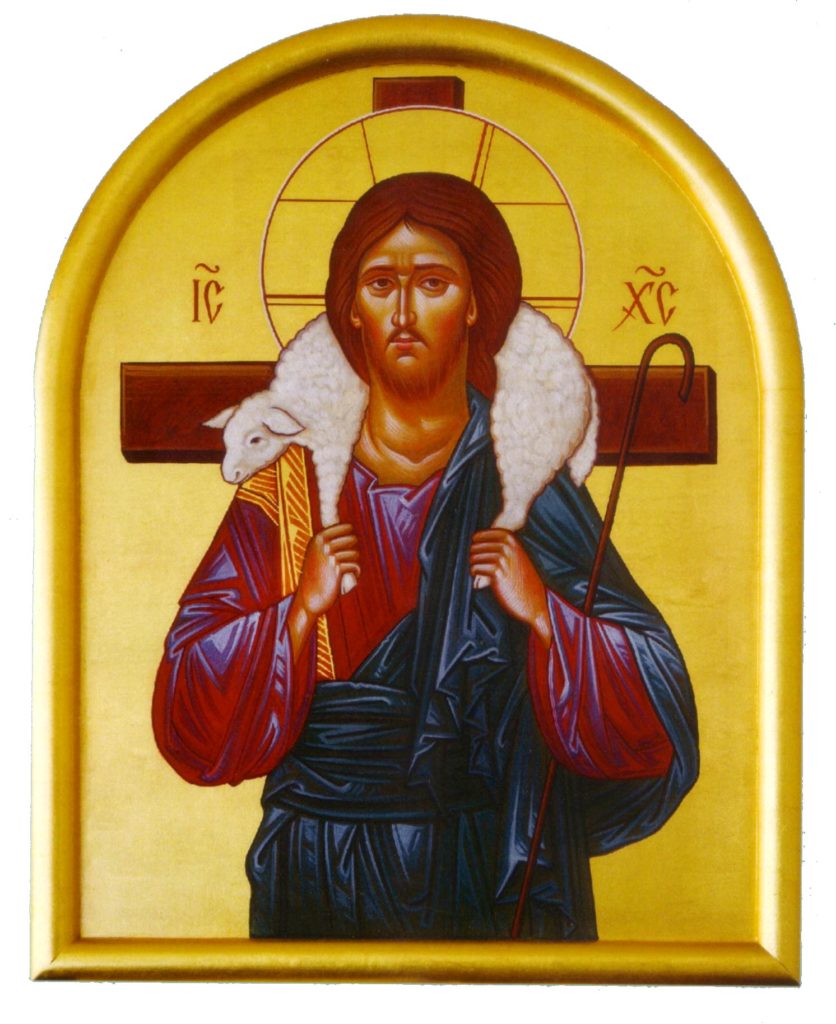 Liturgies
Monday, Tuesday, Thursday, Friday 9:00 AM and 6:30 PM
Wednesday 6:30 PM
Saturday 9:00 AM and 5:00 PM (ENG)
Sunday  8:00 AM (UKR), 9:30 AM (E/U), 11:00 AM (UKR)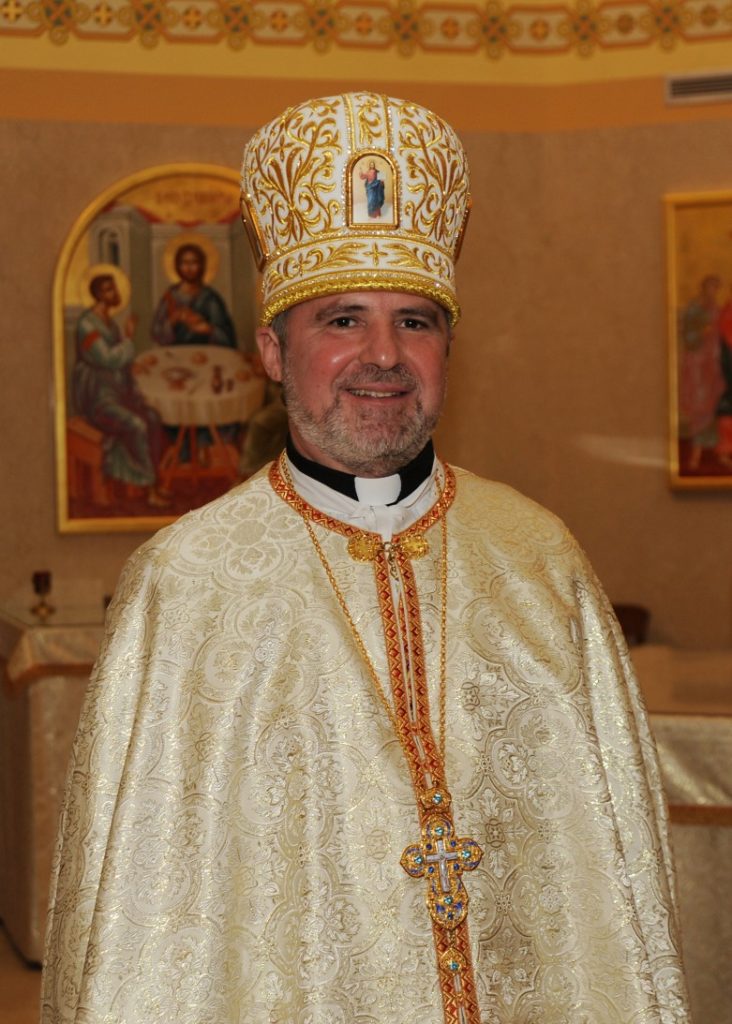 A MESSAGE FROM OUR PASTOR
We are happy that on a small piece of Canadian land in Mississauga, we can have a representative piece of our homeland and a beautiful place of worship to the Glory of God. We have a very active parish with a large senior's club "Lviv", branches of the UCWLC, the UCB and the Apostleship of Prayer, club "Rodyna" and a Nursery School. Within our parish we are proud to have the Ukrainian Dance Ensemble "Barvinok", numbering 350 young dancers, whose professional dancing adorns and indeed enriches our culture. "Barvinok" is known throughout Canada and the United States, as well as being highly recognized, respected and welcomed in Ukraine. Of course we cannot omit mention of our bandura capela "Zoloti Struny" who's golden strings and angelic voices have echoed in many corners of this great country of Canada, and have toured Ukraine and parts of Poland. Every fall at our traditional Yarmarok, and every spring at the Carassauga Cultural Festival, through these parish groups and with the help of many volunteers and talented people we have the opportunity to present the richness of our culture to our Mississauga neighbours and visitors.  In conclusion, let me say that that above all we are grateful to Almighty God who gave us the opportunity and the support, to continue our spiritual lives, nurture our Ukrainian heritage and pass it along to future generations in this great land of Canada.
Pastor Rt. Rev. Roman Pankiw – Dean