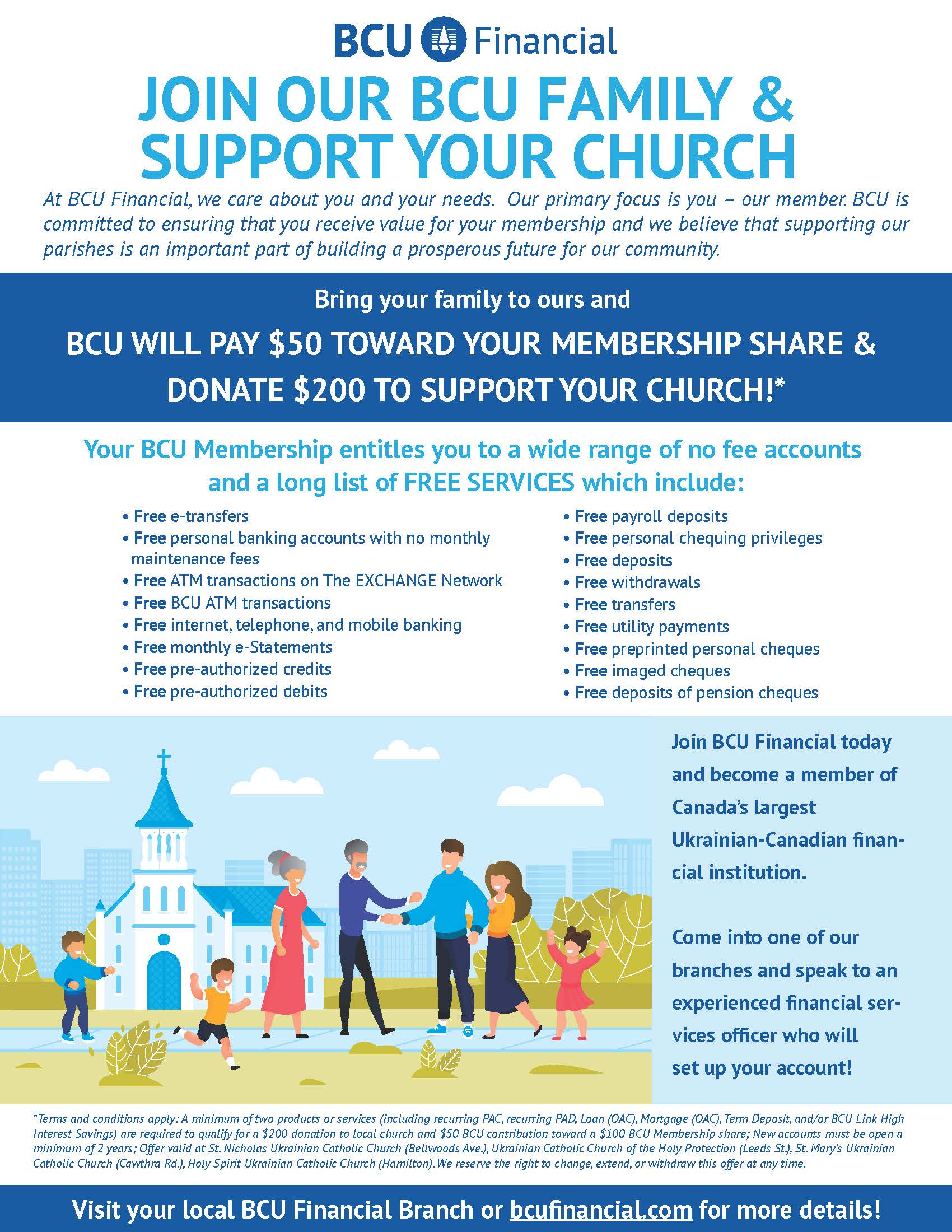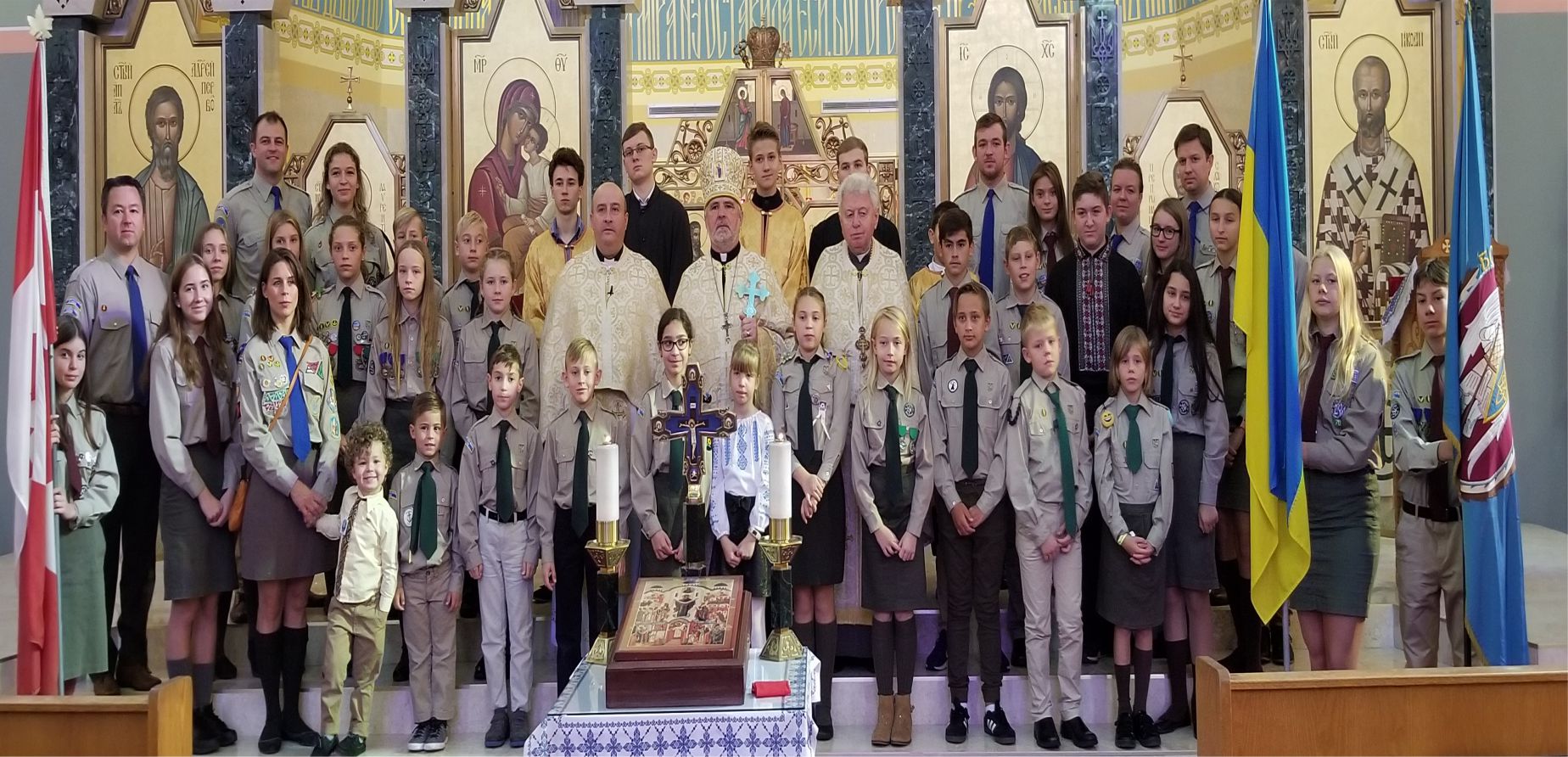 October 13, commemoration for Stepan Bandera, Clergy and Ukrainian Youth Association (UYA)-Mississauga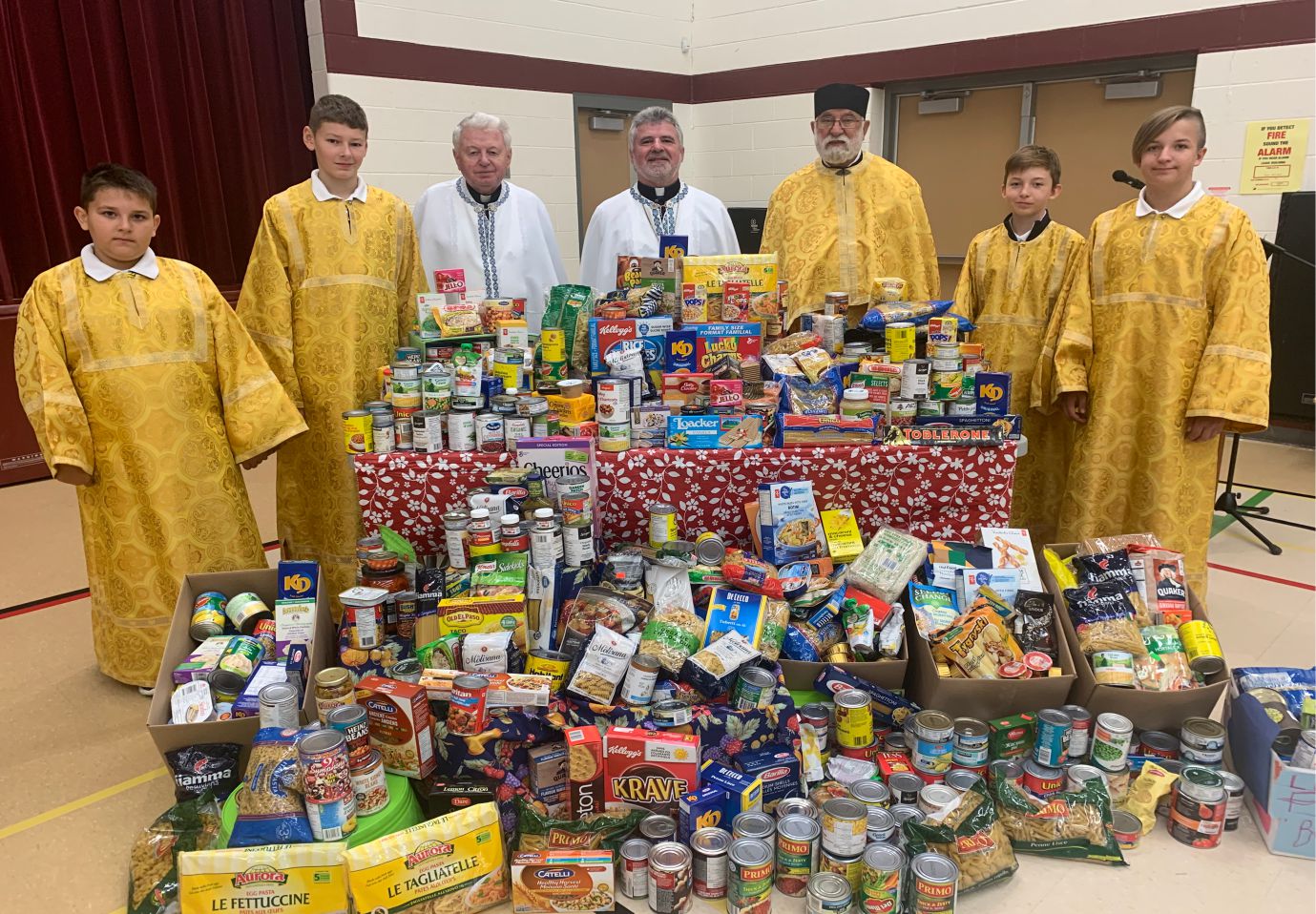 October 10th - Thanksgiving Moleben with our clergy at St. Sofia School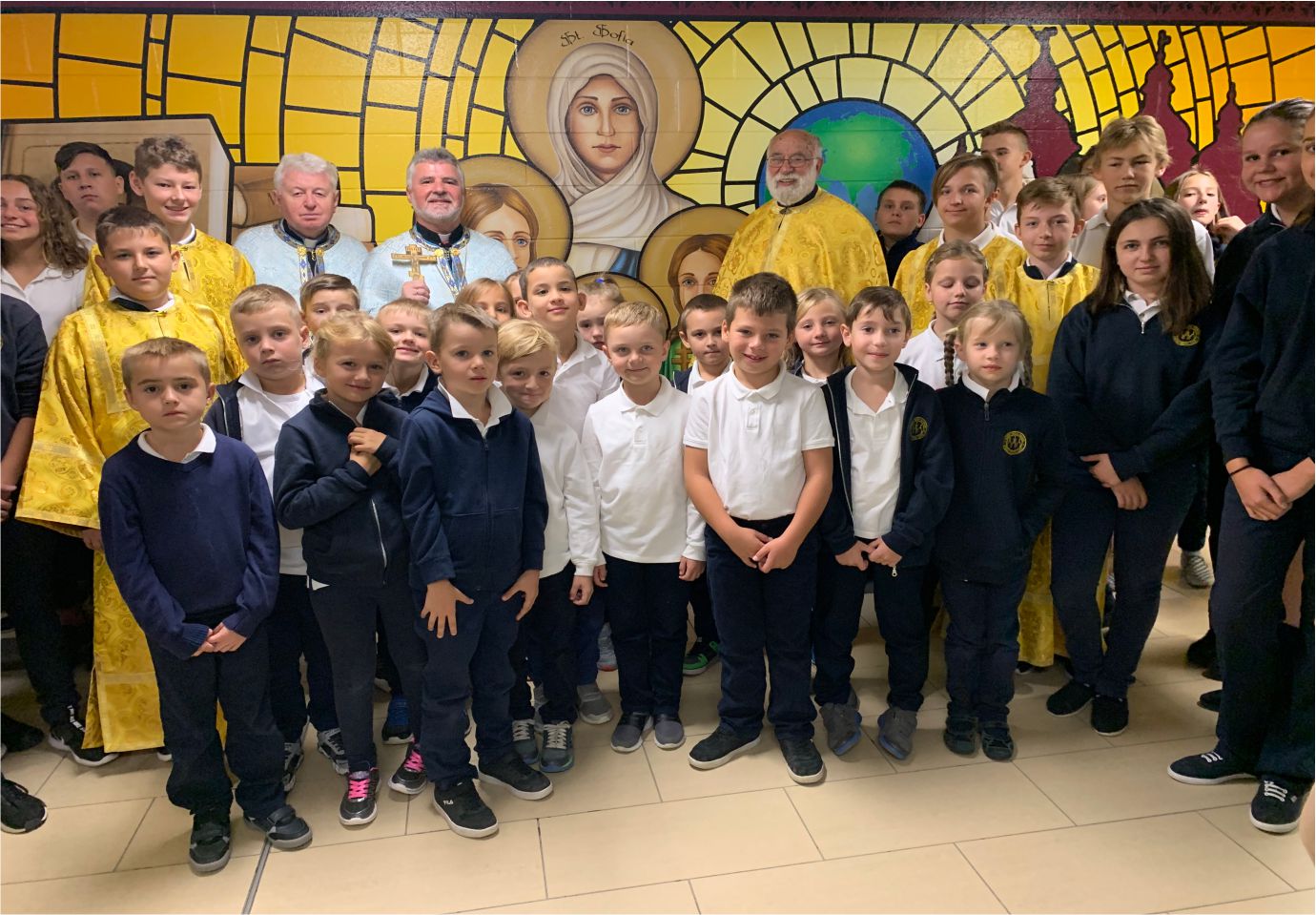 September 30st - Moleben for St. Sofia school Feast Day with an official blessing of new school wall.
Clergy and students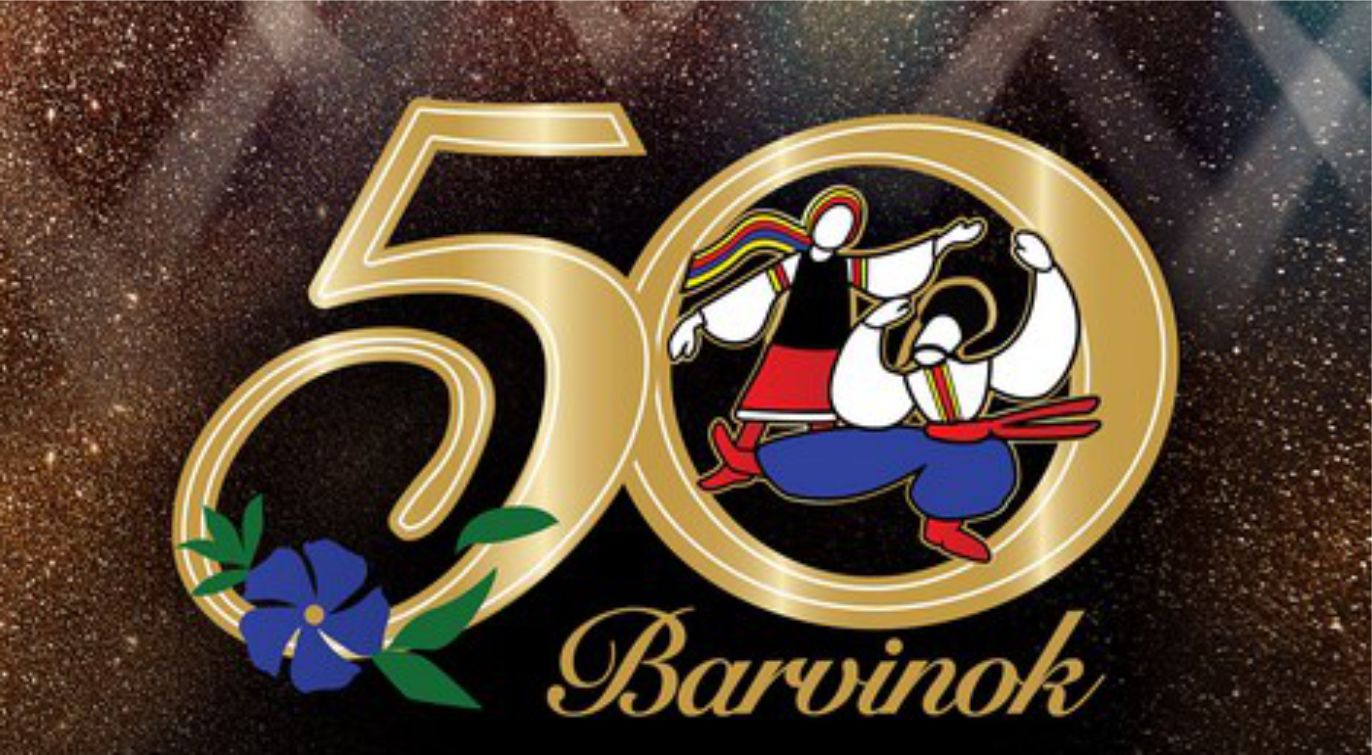 BARVINOK - 50!!!
I would like to extend my sincere congratulations to the famous School of Ukrainian Dance "Barvinok" on the occasion of their 50th anniversary. For those years this group became one of the most famous and beloved dancers of the Ukrainian diaspora beyond Canada and Ukraine.
When kids are dancing, it's always a great event. And we are happy to see how proffecional our young talents are. We know that dancing is a hard work, but it gives a lot of positive emotions to the dancers as well as to the audience. Through their hard work, Barvinoks team has earned a well-deserved reputation not only in Canada, but around the world, where Ukrainian culture and the colorful language of dance is honored.
On this joyous day I would like to recognize and extend my gratitude to the founders of Barvinok group, as well as to those who are continuing this hard work: artistic director and choreographer-producer Mr. Fedir Danylak, President Mrs. Oksana Tkachuk, the executives and parents.
Once again, thank you very much for your talent. Let your energy and unrivaled creativity continue to stir the hearts of your fans. I wish you all the success, the pleasure of work and the resounding victories. Parents, I wish you to be proud of your children, to enjoy their success and achievements. I wish you even more, let your children become truly worthy people, and their fate will be pure and majestic as crystal.
From the bottom of my heart, I wish to the Barvinoks team, their leaders and founders a peace, tranquility, Christian love, happiness, good health, and unwavering faith in Jesus and the Mother of God, Who gives unspoken joy and peace to all of us.
Rt. Rev. Roman Pankiw
Pastor of
St. Mary`s Dormition Ukrainian Catholic Church