ENTERTAINMENT
As you pass through the doors, you will be engulfed by the spirit and hospitality, which has been the tradition of the Ukrainian people. You will find yourself travelling through time, quickly and magically from the early days of Rus' to the beautiful and modern country now known as Ukraine!  You will feel its spirit and splendor, its warms and culture. Get caught up in the infectious excitement of our stage shows. Be a part of the energy and excitement of our very own Barvinok Ukrainian Dancers.  Allow our dancers, music, food to take you through centuries of the development of the rich heritage of Ukraine. Feel The Zoloti Struny Ukrainian Youth Ensemble engulf you with a traditional melody of Ukraine's national instrument, the bandura. Visit our exhibit depicting cultural traditions, clothing and dance costumes, beading and musical instruments. Experience the beauty and history of the architecture of a country more than a thousand years in the making!
CUISINE
Sample our Ukrainian traditional cuisine and quench your thirst with premium imported beer and Vodka from Ukraine.
CARASSAUGA
UKRAINIAN PAVILION  2019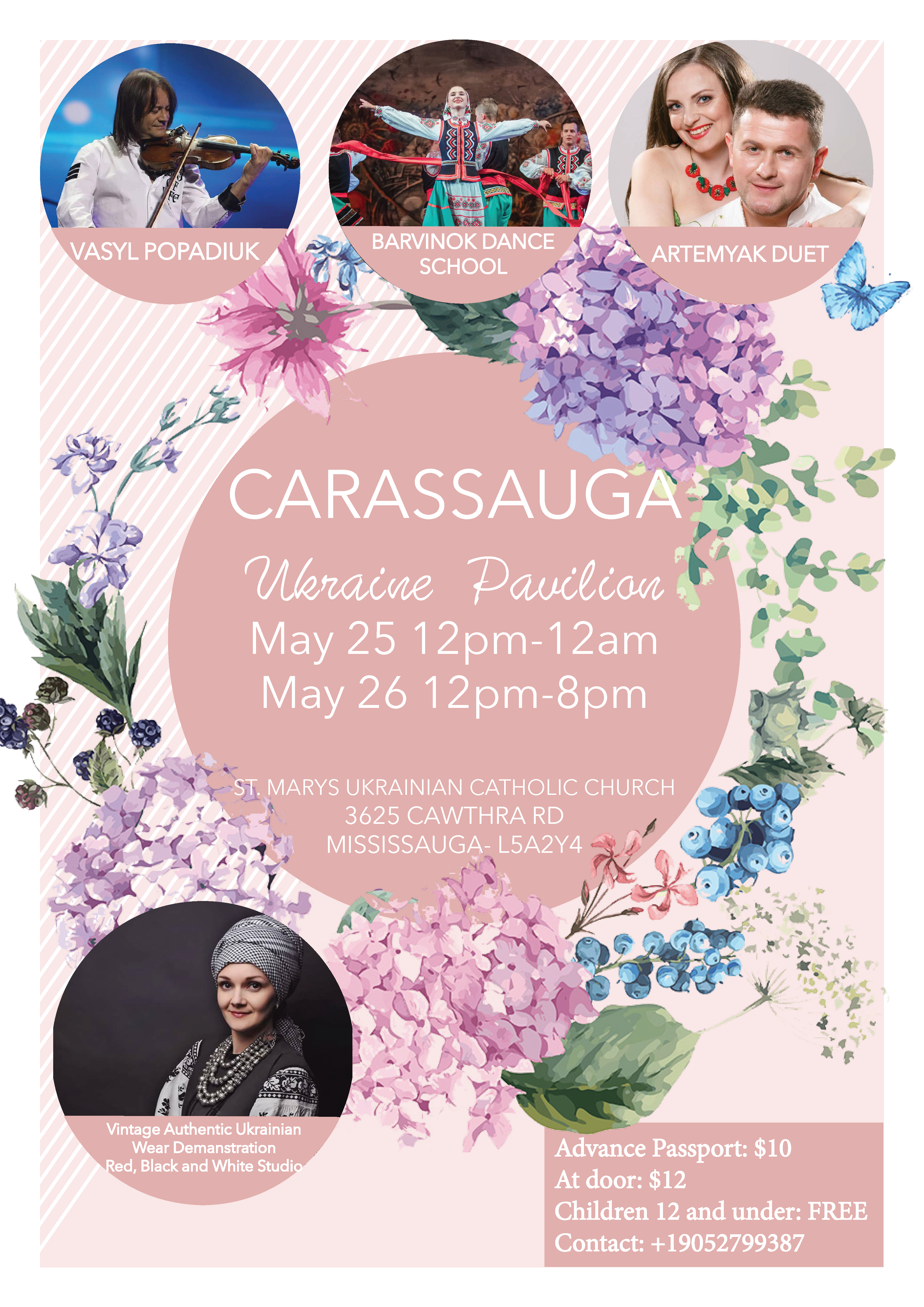 Ukraine Pavilion
In past years our Ukraine Pavilion has won many awards including awards for best entertainment, food, ambience and took 2nd place for overall quality. Winner "Best Overall Quality 2005, 2006" Including: Best Entertainment: Best Cultural Ambiance and Décor; Best History & Geography. Our Ukraine pavilion annually attracts thousands of people from all over the GTA!