Св.Тайнa Сповіді
У зв'язку  iз змінами розкладу підчас карантину COVID- 19 Св. Тайна Сповіді у нашому Храмі буде проводитись в наступному порядку.
- перша п'ятниця місяця  5:30pm- 8pm
- 13 числа кожного місяця підчас Нічного Чування 6pm- 12am
- третя п'ятниця місяця ,,Матері в молитві''  6pm - 9pm
Протягoм тиждня Св.Сповідь буде проводитись кожного дня після Сл.Божої, згідно розкладу зранку або вечером
Сл. Божа кожного дня 9am та 6:30pm  крім середи (тільки вечером 6:30pm) І суботи (тільки зранку  9:00am) регулярна.
У суботу Сл.Божа може бути заказнa на 10am тa 11am. Просимо слідкувати за недільним розкладом.
Dear parishioners, visitors, and all members of parish organizations
Our Church is open again and we are happy to see everyone back.
However, during COVID-19 pandemic, our Church of St. Mary`s Dormition must operate according to the rules of Federal, Provincial, Municipal government as well as rules of our Diocese.
We have a duty to comply with certain requirements.
Every person who wants to visit our Church (including office, church hall, Sadochok rooms, or any other rooms) must check with the office first, fill out the screening application form, have a mask, measure the temperature.
After meeting all precautions related to COVID-19 health and safety you will be granted the entrance to the facility.
Office hours are 10 AM - 1 PM (Mon., Tues., Thurs., Fri.)
2 PM-5:30 PM (Wednesday)
Please try to arrange your appointment ahead to avoid any inconvenience.  
THANK YOU VERY MUCH FOR YOUR UNDERSTANDING
and cooperation.
May the Lord God bless all of us in this difficult time.
Слава Ісусу Христу,
Повідомляємо усіх наших парафіян та гостей Собору Успення Пресвятої Богородиці, що ми розпочали наші Богослужіння за розпорядком: 8-ма ранку, 10-та ранку та 12-та.
Згідно із новою вказівкою Peel Region обов'язково потрібно бути одягненими у маску та заповнити аплікацію перед Святою Літургією. При можливості просимо заповнювати аплікації вдома і подати їх при вході до храму. Якщо ви не маєте маски, буде змога придбати їх при в ході.
Просимо взяти до відома, у зв'язку із відкриттям Собору ONLINE Літургії скасовуються.
Святі Літургії на протязі тижня будемо служити за звичайним розпорядком: 9-та ранку та 6:30 вечора.
Кількість місць у Соборі буде обмеженою, тому просимо приходити завчасно, щоб уникнути довгих черг та вчасно потрапити на Святу Літургію.
Людям старшого віку, ті, хто є у групі ризику а також хто має температуру чи симптоми застуди наразі рекомендуємо утриматись від відвідування Собору.
Дякуємо за Вашу підтримку у волонтерстві та заохочуємо зголошуватися на подальші Святі Літургії для прославляння нашого Всевишнього Творця.
Glory to Jesus Christ!
To all parishioners and guests of St. Mary`s Ukrainian Catholic Church. Please be advised, that we are resuming our Divine Liturgies with a new schedule 8:00 AM, 10:00 AM and 12:00 PM.
Due to new bylaw in Peel Region wearing a non-medical mask is mandatory during Divine Liturgy as well as filling in screening survey before entering the Church. If possible, please fill out the application at home and submit it at the entrance to the Church. If you do not have masks, you will be able to purchase them on the go.
Please be advised that ONLINE Liturgies are cancelled due to the Church reopening.
Divine Liturgies during the week will be served according to the usual schedule: Mon., Tues., Thur., Fri. - 9 am and 6:30 pm, Wed. - 6:30 PM, Sat. - 9 am.
Please be aware that the number of seats in the Church will be limited, so please come in advance to avoid long waiting lines, and get to the Holy Liturgy on time.
Seniors, those who are at risk and those who have a fever or cold symptoms are currently advised to refrain from visiting the Cathedral.
Thank you for your support in volunteering and we encourage you to apply for further Divine Liturgies to glorify our Lord.
Пожертви
Ви можете зробити свої недільні пожертви поштою, електронно через  Facebook, PayPal,  GoFundMe page  або особисто (опустити в скриньку для пожертв, вмонтовану у центральні двері парафіяльної канцелярії).
Пожертви за намірення (за здоров'я або упокій) просимо робити особисто через скриньку для пожертв, вмонтовану у центральні двері парафіяльної канцелярії.
www.paypal.com/ca/fundraiser/charity/3424617
Donations
You can make your regular Sunday donation by mail, online (using our Facebook, PayPal, or  GoFundMe page ) or personally by dropping your donation into our dropbox, located at the office door. 
Please drop your Gift of Love donations for intentions (health or death) into our office dropbox.  
www.paypal.com/ca/fundraiser/charity/3424617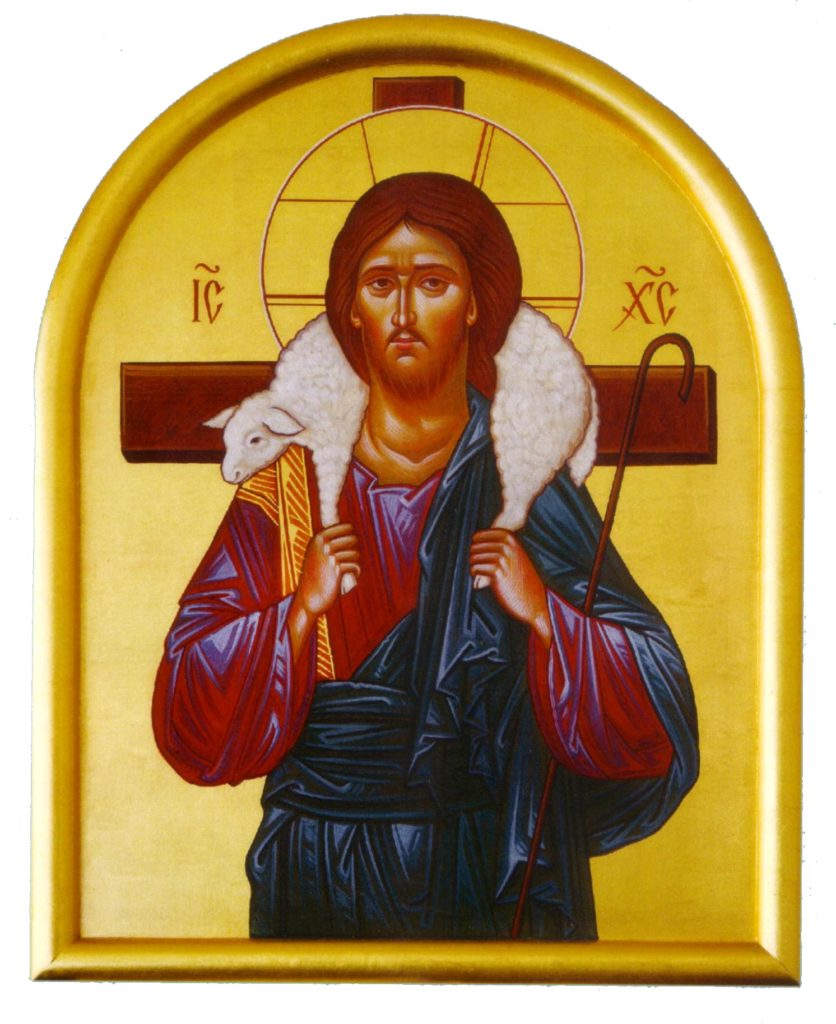 Liturgies
Monday, Tuesday, Thursday 9:00AM and 6:30PM
Wednesday 6:30PM
Friday 9:00AM and 6:30PM
Saturday 9:00AM
Sunday 8:00AM,  10:00AM and 12:00AM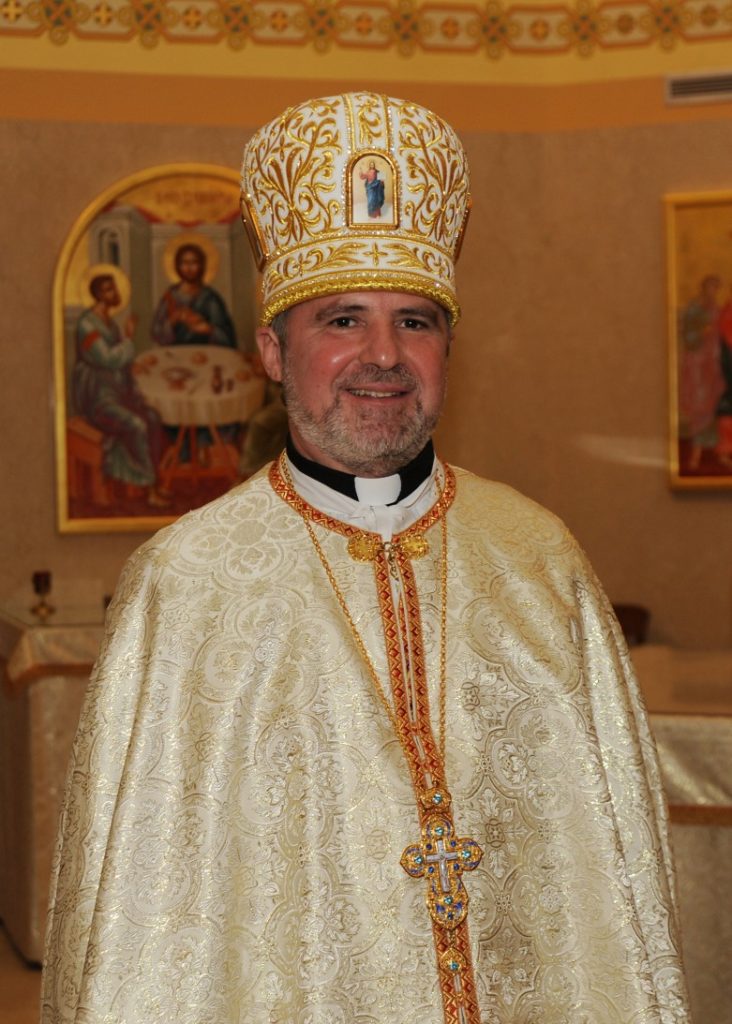 A MESSAGE FROM OUR PASTOR
We are happy that on a small piece of Canadian land in Mississauga, we can have a representative piece of our homeland and a beautiful place of worship to the Glory of God. We have a very active parish with a large senior's club "Lviv", branches of the UCWLC, the UCB and the Apostleship of Prayer, club "Rodyna" and a Nursery School. Within our parish we are proud to have the Ukrainian Dance Ensemble "Barvinok", numbering 350 young dancers, whose professional dancing adorns and indeed enriches our culture. "Barvinok" is known throughout Canada and the United States, as well as being highly recognized, respected and welcomed in Ukraine. Of course we cannot omit mention of our bandura capela "Zoloti Struny" who's golden strings and angelic voices have echoed in many corners of this great country of Canada, and have toured Ukraine and parts of Poland. Every fall at our traditional Yarmarok, and every spring at the Carassauga Cultural Festival, through these parish groups and with the help of many volunteers and talented people we have the opportunity to present the richness of our culture to our Mississauga neighbours and visitors.  In conclusion, let me say that that above all we are grateful to Almighty God who gave us the opportunity and the support, to continue our spiritual lives, nurture our Ukrainian heritage and pass it along to future generations in this great land of Canada.
Pastor Rt. Rev. Roman Pankiw – Dean
Жива Парафія Собору Успення Пресвятої Богородиці, Місісага